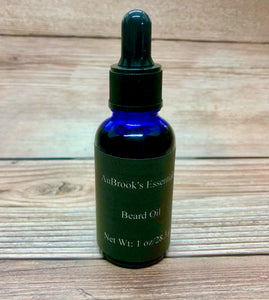 A luxurious blend of lightly scented oils. Guaranteed to leave your beard soft and moisturized.
Georgia Heat:  Boozy peaches, vanilla bean & Indonesian patchouli blend to create a resinous gourmand masterpiece. With finishing notes of feminine Jasmine & Heliotrope, it's perfect for warm summer days or long, sensual nights. Inspired by Tom Ford Bitter Peach.
Gray Sweatpants: Begins with fresh, daring notes of Japanese grapefruit, bergamot, and lemon; followed by middle notes of peppercorn, ginger, jasmine, aquatic marine notes, and a hint of peppermint; sitting on expensive base notes of natural patchouli, cedar, vetiver, labdanum, and frankincense.
Mahogany Coconut: A unique blend of rare mahogany layered with coconut, sandalwood, vanilla and oak wood.
Man Cave: The fine wood fragrances of mahogany and teakwood intertwine with hints of clean lavender and the rosy nuances of geranium. Resinous cedarwood and oak wood tonalities blend together to enhance and complete this fragrant accord.
Savage:  An intense and juicy fragrance that invites the freshness of the spicy notes, sensual woody notes and trailed with a smooth vanilla. Inspired by Christian Dior Sauvage.
Ingredients: Apricot seed oil, Argan Oil, Jojoba Oil, Sweet Almond Oil, fragrance oil